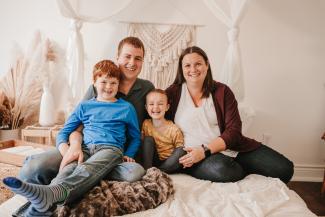 Why Do Families Need Life Insurance
As an experienced life insurance broker, it's sometimes easy to forget that not everyone knows all there is to know about life insurance. So, this blog, we're throwing it back to basics to discuss why every family should have life insurance.
As a family, we all want to protect our loved ones and ensure that they are taken care of even after we're gone. While death is an inevitable part of life, the financial impact it can have on our families can be devastating. That's where life insurance comes in.
Life insurance provides a lump sum payment to your beneficiaries in the event of your death. This money can help cover expenses such as funeral costs, outstanding debts, and most importantly, in my opinion, everyday living expenses.
Now, I know what you're thinking. "Life insurance? That's so boring!" But hear me out. Life insurance can be fun! Think of it as a game of financial planning. You're strategizing for the future and protecting your family from potential financial disaster.
Plus, you can customize your life insurance policy to fit your family's needs. Do you want to leave a legacy for your kids? Consider a whole life insurance policy. Are you looking for something more affordable? Term life insurance might be the way to go.
But let's get back to the serious stuff. As a parent, the thought of leaving your family without financial support can be overwhelming. But with life insurance, you can rest easy knowing that your loved ones will be taken care of. You can't put a price on peace of mind.
In summary, life insurance may not be the most exciting topic, but it's an important part of protecting your family's financial future. And who knows, maybe you'll even have a little fun strategizing for the game of life.