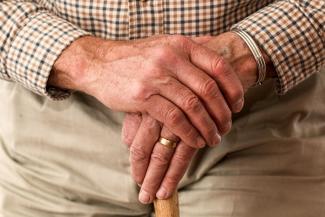 Why Should I Think About Retirement Planning?
If you've only just begun your career and are starting to collect a decent paycheck, the last thing on your mind is probably retirement planning. When you're in your twenties and thirties, retirement can feel light years away, but it will get here much quicker than you can imagine. And when it does, you'll want to be prepared.
And for those in their 40s and 50s, remember that it's never too late to start saving for retirement. The most important thing is to just start.
Here are some tips for getting started:
Work on creating a retirement budget.
Take a look at your spending habits over the past six months including necessities such as rent or mortgage expenses, food, utilities and automobile expenses. Your retirement plan should look resemble your current budget, with adjustments for cost of living or inflation included. Of course, things will likely change as you get closer to retirement age, but have a solid retirement budget in place, and updating it regularly can go a long way towards helping you meet your savings goals.
Know your income sources in retirement. 
You will have many streams of income in retirement. This can be anything from the pension plan that you're contributing to at work (if you're not currently contributing, start ASAP), to monthly old age security or Canada Pension Plan payments, to any other investments you may have, such as stocks, bonds, or money market accounts. By combining your average expenses with your expected income, you'll be able to get a better idea of how much you need to save prior to retiring.
Pay off your debts.
If you still have a significant number of debts that you're paying on, concentrate on paying them off prior to retirement. This will significantly increase the amount of available cash you have each month. Once you are on a fixed income in retirement, it can be difficult to tackled debts.
Stay on top of your retirement savings.
Reviewing your investments is important. A review help you analyze under-performers and perhaps even give you reason to invest in other areas to increase return, or minimize losses. Annual reviews are important as they allow us to help you determine whether you are on the right track or need to make adjustments.
When you make the decision to retire, you'll want to be able to enjoy your life. Planning for retirement will go a long way towards helping you achieve that goal.
*This content is developed from sources believed to be providing accurate information. The information provided is not written or intended as tax or legal advice and may not be relied on for purposes of avoiding any Federal tax penalties. Individuals are encouraged to seek advice from their own tax or legal counsel. Individuals involved in the estate planning process should work with an estate planning team, including their own personal legal or tax counsel. Neither the information presented nor any opinion expressed constitutes a representation by us of a specific investment or the purchase or sale of any securities. Asset allocation and diversification do not ensure a profit or protect against loss in declining markets. This material was developed and produced by Advisor Websites to provide information on a topic that may be of interest. Copyright 2023 Advisor Websites.