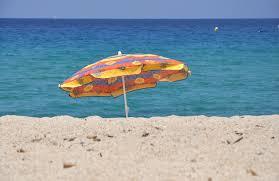 Over the last few months, travel insurance has appeared in the media quite a few times with a bad reputation for denying claims on such events as out-of-country births, pre-existing conditions, and intoxication from alcohol. Does this mean travel insurance is a useless product? Absolutely not. Does it mean that insurers aren't fully explaining the coverage and restrictions? Perhaps. When purchasing travel insurance, it is critically important that you review the policy with your advisor so that you understand:
What is covered
What isn't covered
What is covered?
Each company has different wordings in their policies, so it is important that you review the policy from the company you are purchasing with. Some examples of what could be covered are listed below:
Expenses for emergency medical attention
Expenses for ambulance
Expenses to bring someone to your side
Expenses related to your death
Expenses to bring you home
Expenses to return your children, pet, and/or vehicle
What is excluded?
Once again, every company is different, but below we've listed some examples of what is not covered. Be sure to review your specific policy with your advisor.
Pre-exisiting conditions
Non-emergency treatments (Rehabilitation, cosmetic surgery)
Emergency resulting from dangerous sports (hang-gliding, scuba diving, skydiving)
Loss related to intoxication
Preganacy
Acts of war
…and more (Refer to your individual policy for specifics)
What type of policy is best for me?
Did you know there are multiple types of travel insurance plans? Depending on how often you travel, some plans have certain cost advantages over others. Whether you take one vacation a year, or are travelling on multiple business trips each year, we can help you choose the best coverage.
Single Trip Coverage – Plans for 4,7,10 days of coverage from medical emergencies
Multi Trip Coverage – Plans for year-long coverage of trips that last 4,7, or 10 days at a time (You decide the daily coverage when you purchase the plan)
Other Coverage – Some companies have even more inclusive plans that offer to refund some of your premiums for making no claims over a 10 year period.
Summary

Travel insurance really is something you shouldn't consider travelling without. You may think you have coverage through a credit card or company benefit plan, but we encourage you to review those policies before you travel. You can find a list of what is covered and excluded in your policy to give you peace of mind when you travel. If you are planning a trip in the next few months, feel free to call Scott (705) 733 9385 and he can walk you through the application process online and outline what you're covered for and what is excluded so you can focus on enjoying your trip!